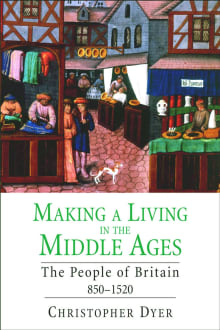 Making a Living in the Middle Ages: The People of Britain 850-1520
By Christopher Dyer
Why this book?
For me, this isn't a book that I read cover to cover; it is a book that I very frequently refer to when I want information. This is my go-to book when I want to check how much a labourer was paid, and what that money would buy, for example. It is an economic history and, as such, helps you to understand the fundamentals of how medieval society worked and was put together. So you can find out not only about the life of an aristocrat, but about the life of a peasant, free or unfree, and about life in…
From the list:
The best books on medieval life
When you buy a book we may earn a small commission.