The Power of Full Engagement
By Tony Schwartz, Jim Loehr,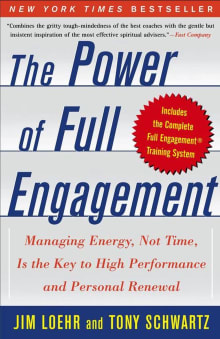 Recommended by Michael Beck
From Michael's list on success in business.
This book shares the secrets to being highly productive. In the book, the authors explain that the key to high performance isn't time management, but energy management. Applying these insights will allow a person to accomplish far more than most people. I know, because I have been applying them for over 20 years and they work!

---