The End of Faith
By Sam Harris,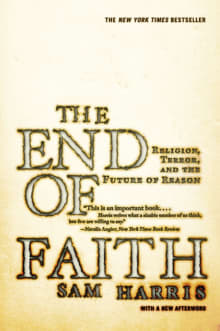 Recommended by Maren Showkeir
From Maren's list on godless heathens seeking spiritual enlightenment.
I dithered ferociously about including this title, because Harris's tone can be off-putting and because he uses sexist language — just like the scriptures do! He should know better. Even so, I loved this book for its science-based arguments that skewer organized religion, and for his articulation of vague questions that had been tumbling in my mind without coming into focus enough to ask them. A few big takeaways for me: The "sacred" texts embraced by major world religions can, and are, used to defend almost any atrocity toward other humans. Harris also makes what should be an obvious point about the oft-touted benefits of religion: Universal love, good works, community, teaching values, etc. can be achieved without dogma or belief in a Supreme Deity. Finally, Harris allows for and honors the "mystical," connecting human experiences that cannot (yet) be explained by science.
---