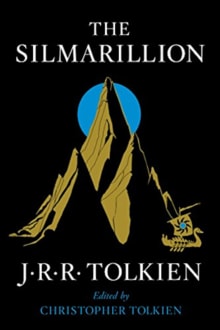 The Silmarillion
By J.R.R. Tolkien
Why this book?
If you thought Smaug was cool, the dragons in The Silmarillion are even cooler! Glaurung, the Father of Dragons; Ancalagon the Black, the first winged dragon; and Scatha, among others. This book is one of the most breathtakingly beautiful I have ever read, though it does take some effort on the part of the reader. I took the time to look up every name and placename that I didn't understand, and that led me to fully understand everything and love it that much more. It's totally worth the effort.
From the list:
The best fantasy books featuring dragons
When you buy a book we may earn a small commission.