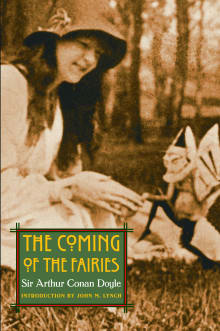 The Coming of the Fairies
By Sir Arthur Conan Doyle
Why this book?
This is a surprise pick. It's the first book about "real" fairies that I read. I was 15 years old when my local librarian showed me the book. The author was best known for creating the Sherlock Holmes series, and he wrote a book about fairies? 
The Cottingley fairies appear in a series of photographs taken by two young girls living in England in 1917. When the pictures came to the attention of writer Sir Arthur Conan Doyle, he interpreted them as clear and visible evidence of the existence of fairies. Many people accepted the images as genuine; others believed…
From the list:
The best children's books about fairies
When you buy a book we may earn a small commission.