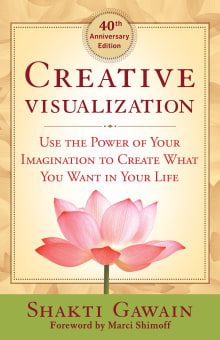 Creative Visualization: Use the Power of Your Imagination to Create What You Want in Your Life
By Shakti Gawain
Why this book?
Creative Visualization never mentions the word Witchcraft and yet the principles that this book's teaching puts forth serve as the basis of my Mental Magick education. I added this book to my recommended reading list in my first book in 2000, because it teaches in a calm, straightforward practice how to develop an inner seeing. Creative Visualization demonstrates several methods of how to transform ideas and desires into mental images. You cannot do magick without the ability to envision the outcome of your spellwork. This book is the quintessential guide to accessing creativity and a life of your choosing through…
From the list:
The best books on magick and witchcraft as self-care and wellness
When you buy a book we may earn a small commission.