Lover Awakened
By J.R.Ward,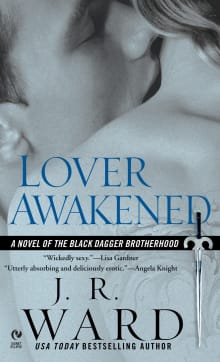 Recommended by Nhys Glover
From Nhys' list on hot, tortured heroes saved by love.
Anyone who reads steamy, gritty Romance has probably already found the Black Dagger Brotherhood, a bunch of vampires fighting their own brand of bad guys in Caldwell, New York. My favourite of all these very hot guys is Zsadist, who was kidnapped at an early age and turned into a blood and sex slave. His story starts in the earlier books, but it's in this one that he finally gets his love interest, the beautiful Bella, who helps him heal and saves him from himself.  
There is so much going on in these very long books, most of it violent and sexually explicit, but if you love tortured heroes, then you can't go past Zsadist. Start at the beginning of the series, though, so you don't miss any of the action.
---