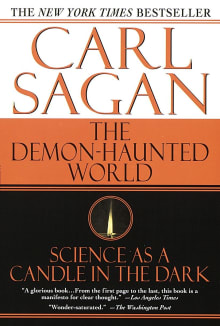 The Demon-Haunted World: Science as a Candle in the Dark
By Carl Sagan, Ann Druyan
Why this book?
It's not often a world-famous scientist does a great job explaining the scientific method to the general population. Carl Sagan and Ann Druyan teach how to think critically about extraordinary claims. In other words, what's valid and what's not. What's sound logic versus flawed thinking. As Carl famously stated, "…Extraordinary claims require extraordinary evidence."
From the list:
The best books on critically analyzing paranormal and other extraordinary claims
When you buy a book we may earn a small commission.