Why People Believe Weird Things
By Michael Shermer,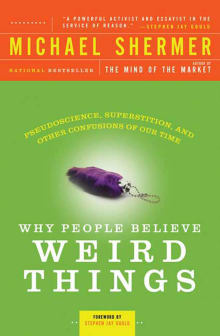 Recommended by Bryan Farha
From Bryan's list on critically analyzing paranormal claims.
Michael Shermer systematically addresses why humans believe weird and extraordinary things. He even makes a case that we are hard-wired for it. Further—and this should make most of us feel better about our strange thinking—he shows how even highly intelligent people sometimes believe in pseudoscience and other extraordinary claims. 
---