The Triumph of Doubt
By David Michaels,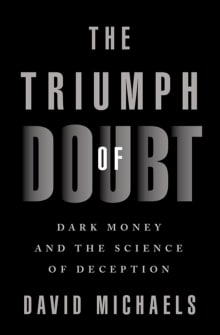 Recommended by Philip Mirowski
From Philip's list on the politics of science.
If Oreskes & Conway documented the historical trend, Michaels shows what the daily battle over the implications of science for governance is like from within. As former Assistant Secretary for Labor for OSHA, he recounts the never-ending combat over how science is generated and interpreted when it comes to the safety and comprehension of the American public. From dark money to hired guns to compromised scientists, he puts names and faces to the war on science, with truth as the first casualty.
---