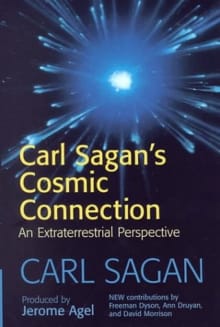 Carl Sagan's Cosmic Connection
By Carl Sagan
Why this book?
Carl Sagan was that most unusual of creatures: a top scientist who was also a lyrical writer. In an era when scientists were still wary of dealing with the press – an aversion that he helped overturn – his books were particularly influential in promoting the search for extraterrestrial life, both on the planets of our own Solar System (notably Mars) and on planets of other stars. In nearly 40 short, varied essays, The Cosmic Connection outlines our links with the cosmos around us, raises the possibility that we are not alone, and discusses what we might do if an…
From the list:
The best books that have inspired my writings on astronomy and space
When you buy a book we may earn a small commission.