Picturing the Cosmos
By Elizabeth A. Kessler,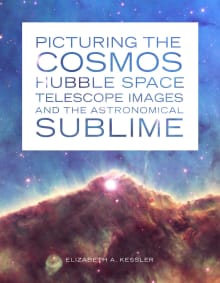 Recommended by David H. DeVorkin
From David's list on the universe from Hubble to Hubble.
A penetrating, creative, and highly accessible exploration of how the incredible images from the Hubble Space Telescope were selected and produced. Most intriguing and revealing is an analysis of the context of these images within the history of frontier landscape art.
---