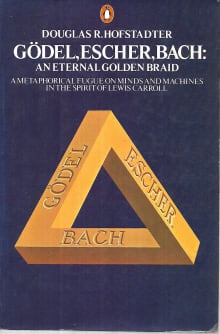 Gödel, Escher, Bach: An Eternal Golden Braid
By Douglas R. Hofstadter
Why this book?
This is the book that enticed many of my colleagues into working on Artificial Intelligence. A polymath's exploration into fundamental and beautiful ideas in mathematics, music, and the mind. I was lucky enough to spend some time working in the same lab as Hoftstadter, a polymath who draws together art, science, and philosophy in this thought-provoking exploration of three great minds.
From the list:
The best books about artificial intelligence (and what they tell us about human intelligence)
When you buy a book we may earn a small commission.