Both Sides Now
By Nancy Sharp,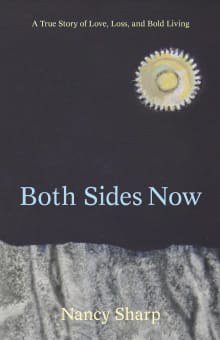 Recommended by Rachel Blythe Kodanaz
From Rachel's list on embracing life's challenges.
This poignant memoir is beautifully written in short, powerful chapters that mirror the shock and heartache of caring for and losing a beloved spouse while showing the resilience of the human spirit. I like that it is written in such short, easy-to-digest chapters, since it is so difficult for most bereaved to focus attention and concentrate, especially early on. At the same time, Nancy manages to convey, with clarity and honesty, all the personal details of her journey through grief and what she learned along the way.
---