Different After You: Rediscovering Yourself and Healing After Grief and Trauma
By Michele Neff Hernandez,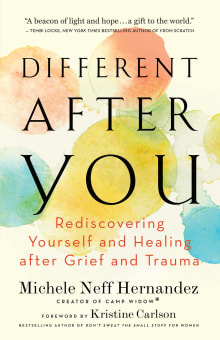 Why this book?
This is an inspiring book of hope after loss. Michele provides readers with current and relevant ideas on how to integrate the love of your past with the pain of the present to find joy in the future.  She shares her personal journey with great vulnerability, emphasizing the self-doubt that occurs while navigating the endless decisions that arise following the loss of a partner. As you read Michele's candid personal stories you will find her words relatable, sharing tears with her as well as great laughter. It is uplifting, practical, and written in a very caring way. 
---