Austen Years
By Rachel Cohen,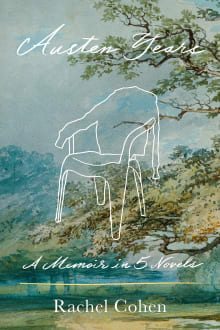 Recommended by Katharine Smyth
From Katharine's list on about books (and the authors who write them).
"About seven years ago," Rachel Cohen writes at the beginning of Austen Years, "not too long before our daughter was born, and a year before my father died, Jane Austen became my only author." Weaving together memoir, biography, history, and literary criticism, Cohen draws upon five of Austen's novels to make sense of her own life and work as she raises young children, moves across the country, and grapples with her father's death. The result is a brilliant and beautiful reflection upon family and loss, isolation and transcendence, and reading and rereading.

---