My Summer In Seoul
By Rachel Van Dyken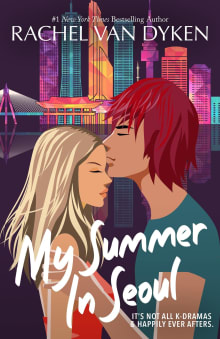 Why this book?
In just a matter of a few years the world has been overtaken by Kpop sensations. Their pretty, quirky, and incredible artistic styles have made them garner massive fans all over the world. Behind the scenes of the boy band culture is where My Summer in Seoul shines to show us what it's like for someone who is new to the country and its culture. It is difficult, funny, sad and the romance is a breath of fresh air.
My recommendation shares a theme with my book about young Kpop/ boy band romance. However, as someone who relates personally to moving to a new country at a young age, I'm fascinated by how people with different backgrounds adjust to new environments. There are challenges with food, weather, and sometimes language, which can be daunting. The worst part is not understanding what is being said to you or about you. This book tackles culture shock deeply and the never-give-up attitude of the main character reminded me of fond memories.
---
When you buy a book we may earn a small commission.