The Art of Asking
By Amanda Palmer,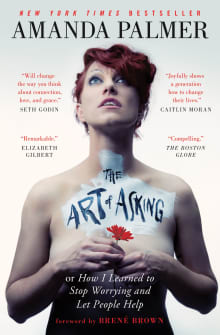 Recommended by Julie Schooler
From Julie's list on self-help memoirs on making the most of your life.
This book checked all the boxes for a rollicking read – a strong woman, a memoir, and a smattering of self-help and it did not disappoint. I didn't read it, I devoured it. Loved all the interesting stories and pearls of wisdom. Take the donut! If you like self-help and memoir, or like me, love a combo of both, then this is the book for you. It is the kind of book that stays with you for a long, long time. I can't recommend this book enough. Just read it. 
---