Daughter of Persia
By Sattareh Farman Farmaian, Dona Munker,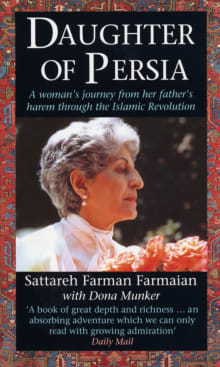 Recommended by Lois Pryce
From Lois's list on the best books to understand modern Iran.
An astounding 20th century life-story told with honesty and warmth by one of Iran's most impressive and pioneering women. From growing up as part of her father's harem before setting sail for the USA during WWII to attend university, then returning to Iran to create a national social care system and finally, the unbearable tragedy of her life's work being destroyed by the Islamic regime, this is an inspiring but heartbreaking story of bravery and humanity at its best.

---