A Tudor Turk
By Rehan Khan,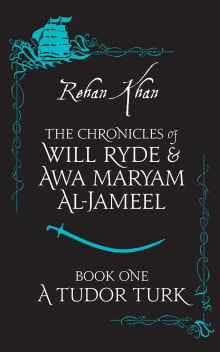 Recommended by Laury Silvers
From Laury's list on seriously historical historical fiction.
This riveting Young Adult novel sets the action on a stage in which "East" and "West" are not divided as typically imagined, but intertwined economically, politically, and culturally. Moses' staff has been stolen from Topkapi Place and a team of Ottoman janissaries is sent on a mission through Italy and England to recover it. The team is made of free and formerly enslaved men and women hailing from rising empires and those lost. Their struggles offer a searing account of the Ottoman, West and North African, and European dependence on the trade of enslaved human beings. And while the theft of the staff of Moses may seem fanciful, its possession confers imperial power and thus is the perfect object to ask from who was it truly stolen and to whom should it be returned.
---