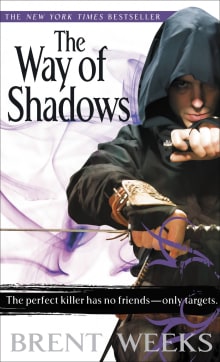 The Way of Shadows
By Brent Weeks
Why this book?
This book is a great, expert portrayal of what assassins are all about. It shows the good and the bad in a very believable way, through the eyes of a boy who strives to escape from a life among street gangs into the elite world of top-level assassins. 
I love this book for its authenticity and the way it immerses the reader into the cutthroat environment of a kingdom in turmoil, filled with politics and danger. To me, there is a romantic thrill in an assassin's profession, and Brent Weeks is so good at conveying it. I put it first…
From the list:
The best fantasy books about assassins
When you buy a book we may earn a small commission.