The Nazi Seizure of Power
By William Sheridan Allen,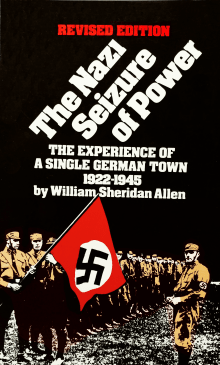 Recommended by Jay Geller
From Jay's list on Nazi German and the Holocaust.
It is important for Americans to understand why millions of Germans who were not violent antisemites and racists voted for the Nazis. Looking at the case of a typical German town, Allen shows that economics, culture wars, and fear for the future motivated middle-class Germans to vote for an extremist party – not because of its racism, but despite its racism.

---