You Can Stop Humming Now
By Daniela Lamas,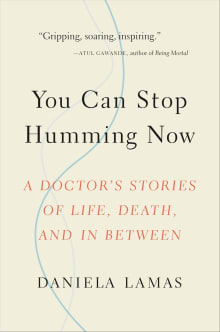 Recommended by Jacob M. Appel
From Jacob's list on challenging ethical dilemmas in modern medicine.
Lamas, an ICU physician in Boston and New York Times guest columnist, has a distinctive gift for rendering the stories of her patients in three dimensions. Lamas is the Oliver Sachs of the ICU, exploring the ethical and emotional challenges of critical illness with eloquence and insight. By focusing on the personal elements of critical care, rather than the technological ones, she renders the complex experience of ICU patients vivid and indelible.   
---