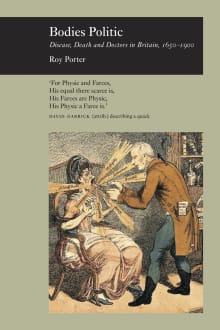 Bodies Politic: Disease, Death, and Doctors in Britain, 1650-1900
By Roy Porter
Why this book?
After I decided to include this old favourite of mine, I discovered to my great delight that Bodies Politic is about to be reissued in paperback. Roy Porter was the most prolific, fluent and insightful academic I have ever been privileged to know, and decades ago, his lectures inspired me to recognise how much fun historical research can be. In my own work, I have focused strongly on images – not only in textbooks, but also in journals, art galleries and albums. As Porter expertly discusses, studying caricatures is immensely enjoyable but also invaluable for uncovering concealed controversies, which provide…
From the list:
The best books on enlightenment science
When you buy a book we may earn a small commission.