The Medical Detectives
By Berton Roueché,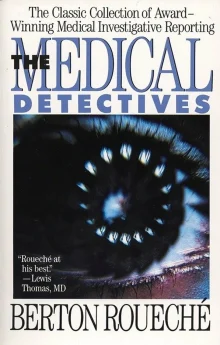 Recommended by Edith Forbes
From Edith's list on curious people on the hunt for new knowledge.
Ever since my seventh-grade science teacher used my flyaway hair to demonstrate static electricity, I have loved science, and I also like mystery stories. This classic collection of short pieces is a favorite in both arenas. It is like a true crime series in which the villains are microorganisms and molecules. Unraveling puzzles involving all manner of medical issues, from rabies to toxic chemicals, these case-study stories kept me riveted from beginning to end. Mostly written from the 1940s to the 1960s, they also touch on some shocking medical practices that one hopes are now outdated.
---