Ina May's Guide to Childbirth
By Ina May Gaskin,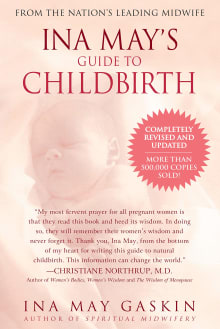 Recommended by Robbie Davis-Floyd
From Robbie's list on the best books about childbirth in the US from a childbirth expert.
I love this book because the first part of it is filled with wonderful birth stories that show how world-famous midwife Ina May Gaskin and her midwifery colleagues at the Farm learned how to attend births by helping the birth energy to flow untrammeled. And the second part is an excellent guide to navigating the over-medicalization of childbirth in the US. Drawing on her 30+ years of experience, Ina May shares the benefits and joys of natural childbirth by showing women how to trust in the ancient wisdom of their bodies for a healthy and fulfilling birthing experience. Based on the women-centered Midwifery Model of Care, this book gives expectant mothers comprehensive information on everything from the all-important mind-body-spirit connection to how to give birth without technological intervention.
---