Unassisted Childbirth
By Laura Kaplan Shanley,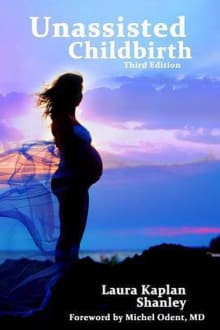 Recommended by Lynn M. Griesemer
From Lynn's list on confidence for natural childbirth and homebirth.
Unassisted Childbirth shows how birth can be straightforward and relatively painless if we remove technological and psychological interference. Laura is considered the pioneer of "UC," Unassisted Childbirth, also known as Freebirth. She states that fear is a main culprit and the body's reaction is commonly fight or flight, sending women into long, difficult labors and deliveries. 
My husband and I appreciate Laura's work in the unassisted birth area because it is inspiring and logical. She has encouraged thousands of couples for over 35 years in the pursuit of an unhindered, natural birth.

---