Almost Amish
By Nancy Sleeth,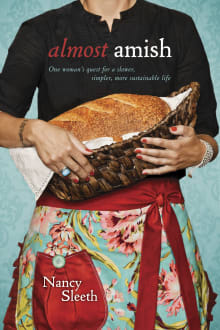 Recommended by Eryn Lynum
From Eryn's list on intentional parenting.
Parenting with intentionality necessitates a certain degree of extremism. It takes a lot of effort to do things differently from the society around us. In Almost Amish, we gain a glimpse into Amish communities and why they do what they do. We're not challenged to overhaul our lives and do as the Amish do, but rather to consider the heart and purpose behind their ways of life and how we can implement some of those principles to strengthen family ties and purposefully raise our kids. My main takeaway from this book was the importance of slowing down and enjoying my kids — not making them the center of my world, but rather doing life alongside them in a meaningful and fun way.

---