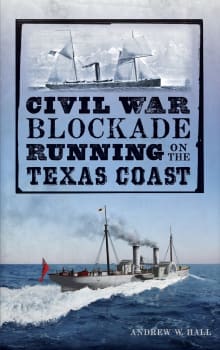 Civil War Blockade Running on the Texas Coast
By Julie Young, Andrew W. Hall
Why this book?
One of the most interesting stories involving Texas during the Civil War is the blockade runners that operated out of Galveston and other Texas ports. As other Confederate ports were captured by the Union, Texas gradually emerged as the last important route for Southern goods to be exported and weapons and other war materials to be imported. Andy Hall is the acknowledged expert on this subject and this book is essential for anyone wanting to explore this interesting and important subject. One of the best features of this book is that it includes many photographs, maps, and illustrations that are…
From the list:
The best books on Civil War Texas
When you buy a book we may earn a small commission.