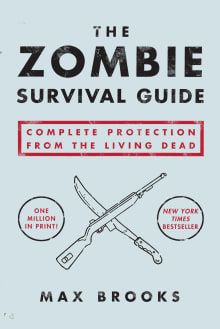 The Zombie Survival Guide: Complete Protection from the Living Dead
By Max Brooks
Why this book?
I will never survive a zombie apocalypse. I'm pretty sure my last words will be, "OMG, Zombies! I'm going to take a selfie! Arrgghh." But for those with good sense and practical intelligence, plans for defeating the undead will need to be developed and set in motion. That's where The Zombie Survival Guide comes in. Max Brooks' offering is a fascinating "how-to guide" for living in a world overrun with the living dead. This book has it all, from weapons and combat techniques to offensive and defensive strategies. The information in this book is invaluable for those prepping for the…
From the list:
The best books for surviving a zombie apocalypse
When you buy a book we may earn a small commission.