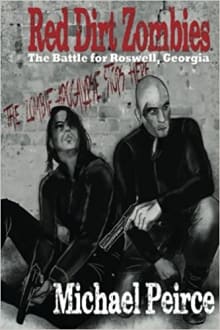 Red Dirt Zombies 1: The Battle for Roswell Georgia
By Michael Peirce
Why this book?
Pierce writes intelligent military zompoc because he'd been in the thick of things during the Rhodesian war. He knows a thing or two about writing battle scenes because he's done a thing or two in real life. This story is different because it isn't about a tiny group of survivors trying to make through the apocalypse. It's bigger in scope and encompasses one governor and the national guard doing all they can to hold the line against the undead hordes. Intelligent writing and "believable" scenarios set this military thriller apart from many of the rest.
From the list:
The best zombie books from someone who loves old monster movies
When you buy a book we may earn a small commission.