Surviving the Zombie Apocalypse
By Ryan Chamberlin,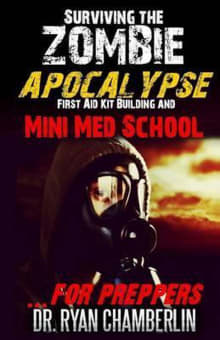 Recommended by Steven J. Kirsh
From Steven's list on surviving a zombie apocalypse.
When the dead roam, this book will function as a med-school, first responder, and training physician all rolled into one. That's a good thing, for medical professionals will be at ground zero for the zombie apocalypse. And most won't survive the first few days of the dead, as preserving life will seem more paramount than preserving death. And by the time staff figure out that both are equally important, it will be too late. Nevertheless, those who survive the apocalypse's initial stages will eventually need medical care. Even a minor wound could prove deadly if poorly cleaned. I found the information and practical advice in the book fascinating and potentially helpful under dire circumstances.
---