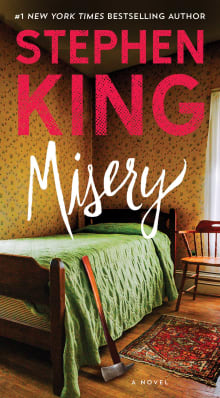 Misery
By Stephen King
Why this book?
My favourite Stephen King novels feature a writer and his intentions pitted against some malevolent force: a literary fiction writer versus his horror-writer alter ego in The Dark Half; Jack Torrance hoping to write a play in a haunted hotel in The Shining; and Paul Sheldon who has written his final romance novel, killing off his heroine in the process, and must now face the wrath of his 'number one fan' in Misery. It's a great horror story, an oppressive nightmare, and the character of Annie Wilkes is awesome, but King has also written eloquently about how…
From the list:
The best books in which things take a nasty turn
When you buy a book we may earn a small commission.