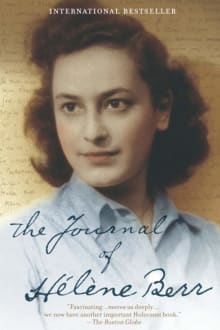 The Journal of Hélène Berr
By Hélène Berr
Why this book?
Hélène Berr was the French Anne Frank: a university student during the German Occupation, she kept a journal of her experience, which her family kept private until 2008, when it became a publishing sensation. The journal covers the period from 1942, when Jews were forced to wear the yellow star, until her arrest in 1944. Gifted with a literary sensibility, Hélène observes the world around her as the walls began to close in, but still manages to grasp moments of love and joy amid the suffering. A precious record of day-to-day life in Occupied France, the journal also provides that…
From the list:
The best books on Jews in modern France
When you buy a book we may earn a small commission.