Swann's Way: In Search of Lost Time, Vol. 1
By Marcel Proust, CK Scott Moncrieff (translator),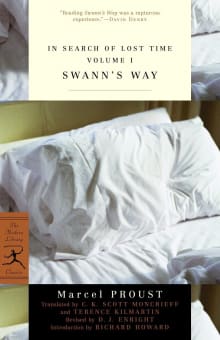 Why this book?
Besides being probably the best novel ever written, this is certainly the best novel ever written about Jews. Set largely during the Dreyfus Affair in the 1890s, when the wrongful conviction of a Jewish officer for treason drove France to the brink of civil war, Proust's epic novel explores the dynamics of Jewish assimilation and antisemitism with keen insight and biting wit. Half-Jewish himself, Proust understood better than anyone why Jews wanted to be part of a society that regarded them with at best ambivalence and at worst, outright disdain. The novel is about a lot of other things also—childhood, writing, snobbery, homosexuality—but the sections about Jews are among the most penetrating and poignant.
---