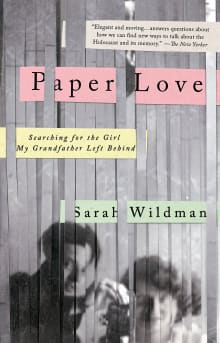 Paper Love: Searching for the Girl My Grandfather Left Behind
By Sarah Wildman
Why this book?
A poignant, well-written and deeply researched non-fiction story of the author's search for the girlfriend her grandfather had left behind in Vienna. As my family left Vienna because of the Nazi regime, and my own novel takes place in Vienna, I found Ms. Wildman's book especially meaningful, raising the question not only of what had happened to the woman but also of how much guilt and responsibility the grandfather carried?

From the list:
The best books about hard times and resilience in the World War II era
When you buy a book we may earn a small commission.