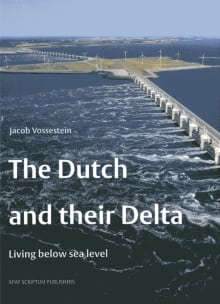 The Dutch and Their Delta: Living Below Sea Level
By Jacob Vossestein
Why this book?
This book tells the story of how the people of the Netherlands – the country where I've lived for more than a decade, and which I wrote my first book about – have not just managed to survive below sea level, in a land riddled with rivers and canals, but managed to turn their boggy environment to their advantage, becoming grandmasters at building dikes, draining land and constructing water-pumping windmills. The book isn't a heavy read – the emphasis is on photos, maps, and interesting factoids – but it's full of insights into everything from how Amsterdam was built to…
From the list:
The best books about rivers and the people who leave alongside them
When you buy a book we may earn a small commission.