Testament of Youth
By Vera Brittain,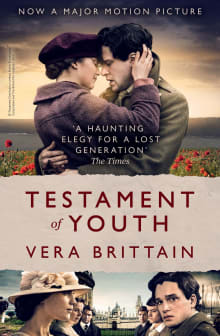 Recommended by Tanya Roth
From Tanya's list on womanpower.
Just before World War I began, Vera Brittain finally got permission from her father to attend Oxford - then watched as her brother and all his friends went off to serve in the war. Vera left school to volunteer in the war herself, joining the Voluntary Aid Detachment (VAD) as a nurse. Women in the VAD, like Brittain, largely had no medical backgrounds and learned their nursing skills on the job, trying - at times, frantically - to help put back the pieces as they watched the world shatter around them. Brittain's world was never the same, and her autobiography will give you a glimpse of World War I like you've never seen before.

---