The Black Swan
By Nassim Nicholas Taleb,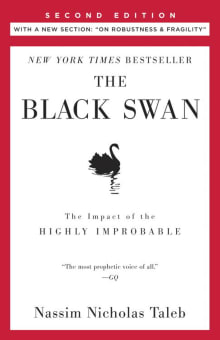 Recommended by Jonathan R. Copulsky
From Jonathan's list on responding to disruption and uncertainty.
Taleb's central idea is that it is impossible to predict the extreme impact of rare and unpredictable outlier events. His corollary is that we need to focus on building resiliency vs. better prediction capabilities. This notion of creating resilient organizations is central to our book but one which I see playing out over and over again as we experience wave after wave of disruptive, and seemingly improvable, events. 
---