Oleander, Jacaranda
By Penelope Lively,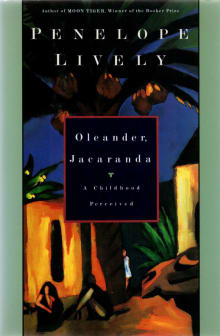 Recommended by Auriel Roe
From Auriel's list on memoirs that read like novels.
I've chosen this one not only because it's about growing up in Cairo, where I spent five years of my adult life as a teacher in an international school, but also for its astute analysis of how and why the memories we form in childhood differ fundamentally from those we acquire as adults. Another reason for its inclusion on my list is that it belongs to two childhood memoir subgenres for which I have a particular penchant, those by authors raised by people who were neither their biological nor adoptive parents and those by under-appreciated women novelists.
---