The New Arab Wars
By Marc Lynch,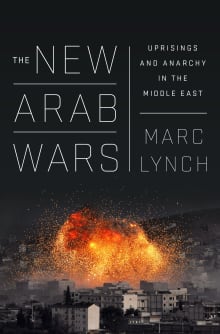 Recommended by Jack A. Goldstone
From Jack's list on discover the power of revolutions across history.
 All the books in this list worry about the relationship between revolutions and liberty and democracy. Is democracy desirable? Does it mean the same thing in different societies? Do revolutions bring democracy closer? Or do they start conflicts that make it more distant? These questions arose again in the Arab Uprisings against dictatorships from Tunisia to Syria that occurred in 2010-2011. Unfortunately, instead of bringing democracy, they brought instability, and in some cases horrifically violent civil wars, that continue to this day. Mark Lynch is angry about this outcome, but he is also one of our finest scholars of Middle East politics, and has written a passionate, detailed account of these uprisings and how they produced anarchy and violence.
---