Lawrence in Arabia
By Scott Anderson,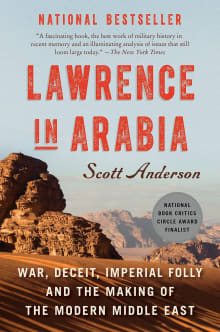 Recommended by Julie Salamon
From Julie's list on the Israeli Palestinian Conflict.
T.E. Lawrence, best known from David Lean's monumental film, is the centerpiece, but this book goes well beyond biography. It has the pace and feel of a thriller, but the research and analytical thinking of a serious historic account. Anderson, a novelist and war correspondent, finds the roots of today's Middle East turmoil in World War I. He finds alliances, intrigue, and deceit that foreshadowed the turbulent future. His story provides valuable insight into the international politics that shaped the Mid-East after World War I, and set the stage for the dissonant future.

---