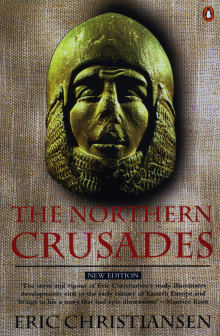 The Northern Crusades
By Eric Christiansen
Why this book?
When we say the word Crusades, most of us think of Jerusalem, and the many Christian efforts to wrest control of what was called the Holy Land from Islamic control -- six separate expeditions from 1095-1291. The foundation of Prussia is found in the lesser-known, but equally sanguinary campaigns of conquest undertaken by a religious order of Germanic origin, the Teutonic Knights. Their aim was to wrest lands along the Baltic Sea, east of the Oder, Vistula, and Nieman Rivers, from non-Christian Slavic tribes, a process that surged back and forth for over four centuries, until the Order was secularized…
From the list:
The best books on Prussia from different perspectives
When you buy a book we may earn a small commission.