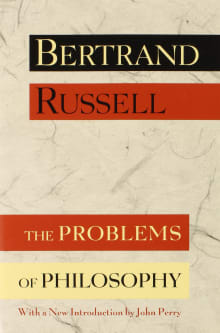 The Problems of Philosophy
By Bertrand Russell
Why this book?
In this book, one of the great philosophers of the first half of the 20th century sketches his take on two central philosophical tasks -- explaining what kinds of things exist in reality, and how they are related, and delineating what we can know and how we know it.  In so doing, Russell illustrates the new method of logical and linguistic analysis he used in The Philosophy of Logical Atomism (1918), to lay the foundations of an epistemological and metaphysical system rivaling the great systems of the past. A key transitional figure linking the history of the subject to contemporary…
From the list:
The best books on western philosophy: what it is and how to do it
When you buy a book we may earn a small commission.