Hiero's Journey
By Sterling E. Lanier,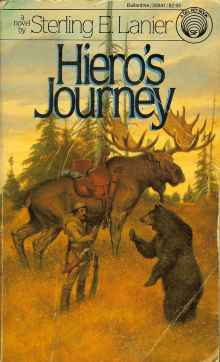 Recommended by James Stoddard
From James' list on fantasy with talking animals for adults.
Technically, though it has a fantasy feel, this is a post-apocalyptic science fiction story concerning Per Hiero Desteen, a sort of Knight's Templar dedicated to recovering the knowledge lost after a nuclear holocaust. Hiero fights antilife telepaths and mutated monsters in a journey to discover a lost, ancient secret in time to save humanity from destruction. Fun stuff, but the charm of the book lies in his telepathic mount, Klootz, a bull morse (think of a giant moose), and Gorm, a telepathic bear who joins him on his mission. Long after you've forgotten the battles, the charm of the animals remains.
---