The Left Hand of Darkness
By Ursula K. Le Guin,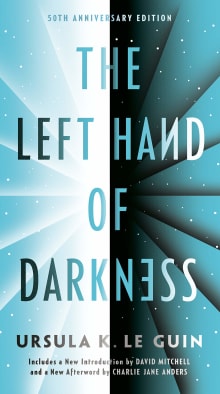 Why this book?
One of my all-time favourites! This book re-formed my expectations and dreams for science fiction. Set on Gethen, a winter world where people only have gender for a couple days every month, the story is character-driven and deeply philosophical. The crux of the novel is the relationship between Genly Ai, an envoy from an interplanetary network, and Estraven, an exiled member of the Karhide royal court. My favourite part of this book is the long Arctic-inspired crossing of a glacier in order to return back to Karhide. Le Guin uses Genly's records, folklore from Gethen, and Estraven's point of view to develop the universal theme of the desire for connection—between peoples and planets.
---