Our Endless Numbered Days
By Claire Fuller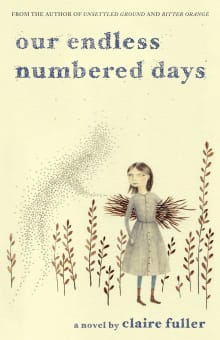 Why this book?
Peggy is eight years old when her survivalist father takes her from her London home and moves her into a remote cabin in the woods and tells her the outside world has been destroyed. They can't go back. 
If you know anything about my novels, it's that I absolutely love writing adult fiction from the perspective of young adults. People often ask me why I don't write YA if I enjoy that age for narrators: it's because I love coming-of-age stories and the emotional spectrum of children learning to understand the nuances of adult life.  
This book nailed it for me: Mental illness, nature, and relationships to the natural world, a young narrator. I've read it twice and it broke my heart both times.
---
When you buy a book we may earn a small commission.