The Goose Girl
By Shannon Hale,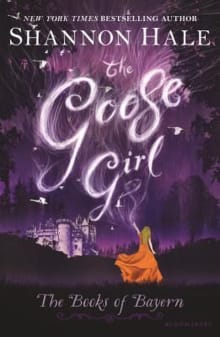 Recommended by Candace J. Thomas
From Candace's list on ethereal magic and strong female characters.
This book is based on the Grimm's fairytale, which is only a few brief paragraphs long, but the author brings such a luscious language of storytelling that fills you with a sweet, gentle magic. Princess Ani was born with a word on her tongue and a gift to speak the language of horses. By the very first sentence of this novel, I was captivated. It's such a beautiful imagining, I lived in this book for days after I finished it. I love it when books can do that to you. 
---