The Boys from Brazil
By Ira Levin,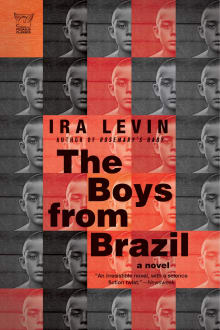 Recommended by Christopher Rankin
From Christopher's list on mad scientists both real and fictional.
Doctor Josef Mengele, the worst of the mad scientists, is in hiding after the war but planning a comeback, heading a secret project to genetically reincarnate Hitler. The most frightening part about his plan to bring back the Nazi Fuhrer is the degree of scientific rigor in the biology and psychology underlying the design.

---