Circe
By Madeline Miller,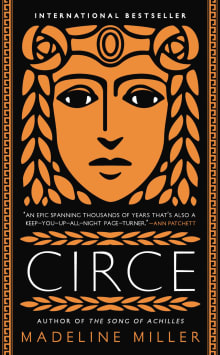 Recommended by Dael Sassoon
From Dael's list on the intersect of fantasy, nature, and travel.
Set in the ancient realm of Greek mythology, Madeline Miller gives her novel a surprisingly contemporary feeling. By recounting the tales of the witch Circe, daughter of the titan Helios, this book celebrates the strength of a woman who stands against the anger and vengefulness of mortals and Olympian gods, drawing strength from the nature of the island of Aiaia where she has been banished. While becoming skilled in Pharmaka, the art of doing witchcraft with herbs grown where gods have died, Circe meets legendary figures like Daedalus, Odysseus, Jason, and famed gods like Apollo and Athena. Circe is an ode to ancient myths and teaches us to break free from conformity, fight for what we love, and use nature to heal ourselves and the rest of the world. 
---