Jonathan Strange and Mr Norrell
By Susanna Clarke,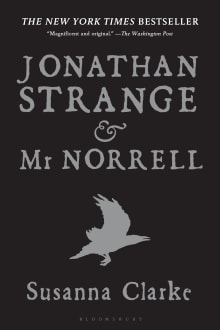 Recommended by Lucy Tempest
From Lucy's list on gaslamp fantasy to read by the dragon-fire.
This captures more of the alternate history aspect of the genre than my other recommendations, it feels more grounded in a sense, written in the style of 19th Century novels to invoke the time period in the best way. 
Here magic is widely acknowledged, having been common in the past but is now with limited practitioners, namely the title characters. It is a fascinating exploration of how differently recent history would have gone under the influence of magic, and how those who wield it would have been viewed in society.
It bridges my love of historical fiction and fantasy, blending both into an intriguing experience where, no matter the liberties the story takes with logic and fact, you can almost say 'This could have happened.'
---