One Hot Summer in St. Petersburg
By Duncan Fallowell,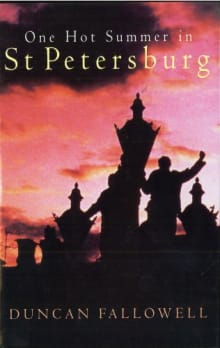 Recommended by Catriona Kelly
From Catriona's list on modern St Petersburg.
An extraordinary, high-pitched, Munchausenesque account of a visit to only-just-post-Soviet Leningrad during an especially overheated period of recent history. Not at all like the genteel memories of champagne receptions at the Mariinsky Theatre followed by strolls down the Moika during the White Nights that one gets in other travelogues.

---